About us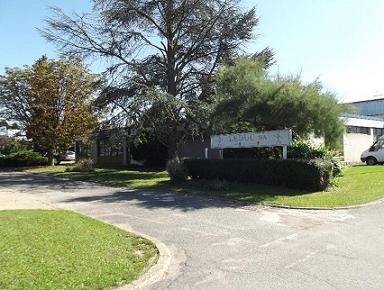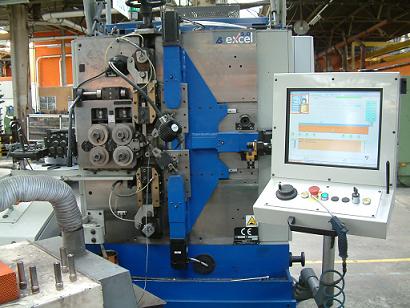 The LEDUC company, created in 1938, specializes in the manufacture of springs of all shapes. The company is located in the south-east of Paris, near Melun in Seine-et-Marne, in the industrial zone of Vaux-le-Pénil on an area of 8800 m² including 4400 m² covered.
General policy and know-how
LEDUC SA has set up a quality system validated by certifications (ISO 9001 standard and EN 9100 aeronautics), aiming to:
Take into account the needs and expectations of our customers with a view to their satisfaction
Ensure complete traceability from order to delivery concerning material certificates, treatments, production, documentation
Continuously improve our competitiveness through adequate investments, through internal training
Raise awareness and encourage our partners to share our approach • Ensure compliance with current regulations (REACH, RoHs, etc.)
The particularity of our company lies in the fact:
to offer you the following types of products:
Compression spring
Torque spring
Pin
Tension spring
Damping spring
BETA pin
Torsion spring
Vineyard compensation spring
Safety pin
Compensation spring
(Garage door)
Pet safety damper spring
Screw cap
Leaf spring
Pool cover tensioner spring
Clip
Dish spring
Spring belt
Support ring
Tutor
Belleville Washer
Pruner spring
Support ring
Tent peg
Various...
to offer you high-performance technical springs using oil-hardened steels in Chrome Silicon or Chrome Vanadium under the OLMA name These OLMA products are available in our online catalog
to be one of the few French companies to offer a complete OLMA (Technical Products) and MS (Classic Products) catalog online
to respond quickly to all your requests (single part to large series) with a lot of flexibility and to provide you with technical assistance in defining your springs

Nous produisons pour tous les secteurs d'activités :



| | | | |
| --- | --- | --- | --- |
| AERONAUTICS | AUTOMOTIVE | FOOD | WASTE TREATMENT |
| DEFENSE-SPACE | MECHANICAL | VINE CULTIVATION | CONDITIONING |
| ELECTRIC | TOOLS | AGRICULTURAL MACHINERY | HANDLING |
| ELECTRONIC | HYDRAULIC | ARBORICULTURE | TRANSPORTATION |
| RAILWAY | MACHINE TOOL | GARDEN SHOP | CHIMISTRY |
| BUILDING (BTP) | COOLING | BREEDING | CAMPING MATERIAL |
| MEDICAL INDUSTRY | COSMETIC | BOATING | |





STUDIES AND PROPOSALS:
When you request a quote for a spring, our offer contains:
By default :
analysis of your specifications (plan, sketch, model, etc.),
the choice of raw material,
the choice of surface treatment,
verification of its feasibility using our calculation software,
the static technical definition,
prices by quantity,
the delivery time,
Per option:
consideration of your requirements in the limits of use,
theoretical verification in dynamic operation by evaluation of endurance,
solutions to improve its lifespan,
the MOQs,
If applicable, the conditions for implementing an open order and delivery calls
Production capacity
We have a fleet of around thirty production machines, including 20 with digital controls, precisely adapted to the growing requirements of your products.
We dispose :
a latest-generation high-capacity automatic furnace for the heat treatment of our products
an ultrasonic degreasing and passivation station
Quality Control
We make every effort on the production chain to ensure the compliance of the stages from the receipt of raw materials to the delivery to our customers according to the certification standards (ISO 9001 standard and EN 9100 aeronautics).